About Us
We, M/s Creative Glass Overseas are rising and flourishing in the national market at an impressive rate with the supply of a large variety of modern glass products. As a manufacturer and exporter we are committed to bringing forth the most creative and affordable products for commercial as well as residential uses. Our goal is to spread our range of Splash Drinking Glass, Ice Whisky Glass, Frostee Glass Bowl, Borosil 6 Ounce Glass, Coffy Ring 12 Ounce Glass and other products from local regions to every city & state, nationwide. We are inspired to be a promising, innovative and excellence driven firm in the domain which is known to set new trends of quality & styles from time to time.
Our work is completely aimed towards customers ease, fulfilment and retention. Through our transparent, consistent and well-scheduled workflow management, we are rapidly developing trustful relations with many. We take responsibility of meeting any of their urgent, bulk or specific demand with absolute perfection and professionalism. In addition, we abide by all the latest standards and policies that are set in the glass industry in order to launch world class products in the Indian marketplace. Packaging is one main factor in quality maintenance for which we utilize the finest packaging material like bubble wraps, tapes, boxes and various shock absorbing items. This prevents products from any crack or damage during the storage and shipping processes.
Team of Talented Professionals
In our team of 50 professionals, we have many talented designers, technical experts and others, whom we consider as the core strength of our company. It is their exceptional teamwork which makes all kinds of jobs easier for us. Each team member at our firm has notable quality traits like the following:
Skillsets for creating unique and qualitative products
Effective communication techniques
Strategic and scheduled approaches towards work
Customer centric way of handling jobs
Advanced Facilities
Our sound and sophisticated production units based in Firozabad (UP) are equipped with the latest equipment, machinery and tools that are vital for detailed production of Coffy Ring 12 Ounce Glass, Borosil 6 Ounce Glass, Frostee Glass Bowl, Ice Whisky Glass and other items. These facilities also make us capable of doing innovative experimentations and introduce newer-better products with time.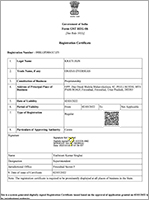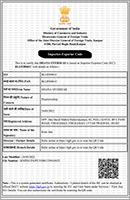 Read More