About Us
Creative Glass Overseas (CGO) was founded in 2018 in Firozabad (the Glass City of India), Uttar Pradesh, a leading glass exporter in the nation. CGO is a reputable and recognized vendor of the listed products on Trade India. With over 35 years of supplying and trading experience, CGO has established itself as a market leader by guaranteeing the highest quality standards and paying close attention to every last detail. CGO has over 100 employees and a modern manufacturing facility with a production environment that upholds quality standards. Following rigorous testing and quality standards, the products are made following their specifications and are built to last. Focusing on a customer-oriented strategy, CGO has a presence across India and offers a wide range of products. It takes satisfaction to work with a distinguished clientele across the country. CGO also established a sister firm called Ohana Overseas to increase international trade. However, the unshakable dedication to flawless quality in product delivery continues to be a defining characteristic of both companies.
Team of Talented Professionals
In our team of 50 professionals, we have many talented designers, technical experts and others, whom we consider as the core strength of our company. It is their exceptional teamwork which makes all kinds of jobs easier for us. Each team member at our firm has notable quality traits like the following:
Skillsets for creating unique and qualitative products
Effective communication techniques
Strategic and scheduled approaches towards work
Customer centric way of handling jobs
Advanced Facilities
Our sound and sophisticated production units based in Firozabad (UP) are equipped with the latest equipment, machinery and tools that are vital for detailed production of Coffy Ring 12 Ounce Glass, Borosil 6 Ounce Glass, Frostee Glass Bowl, Ice Whisky Glass and other items. These facilities also make us capable of doing innovative experimentations and introduce newer-better products with time.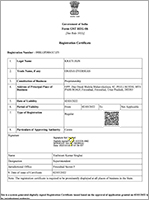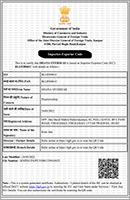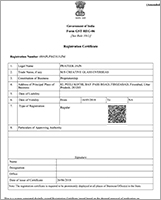 Read More